Home > Products > Phone Systems
SIPLink IP/PBX SBE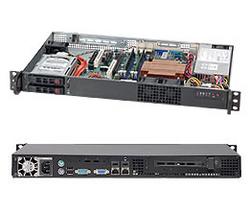 Feature Rich IP/PBX
Enterprise Features at a small business price
Unlimited "Non-proprietary" features
Complete scaleable
The SIPLink IP/PBX SBE is a feature rich, solid state phone system for small business needs. Based on an "Open Source" asterisk platform, this robust system efficiently combines voice and data communication between your office and branch office locations, connecting empoyees reliable and securely.
Deployment
Easy to deply, the SIPLink IP/PBX SBE uses a number of connectivity options such as analog lines, PRI, and SIP Trunking. Providing your business the redundancy that you require while embracing the commincation and cost advantages of an IP based system. Expandable to over 300 handsets from a variety of manufacturers the SIPLink IP/PBX SBE is only limited by your imagination.
Non-Proprietary


The rich feature set of the SIPLink IP/PBX SBE is unlimited and requires no licensing. As your business grows, the SIPLink IP/PBX SBE will grow with you without any costly upgrade cost suprises. Easily configured via the web-based control interface, the SIPLink IP/PBX SBE allows your company the flexability to manage your call flow specific to your business and customer needs. This means a more satisfied business experience for your customers.
Call Routing
Features like automated attendant ensure that your customers are being directed to the right people 24/7, with day/night/holiday scheduling and custom announcements, mp3 based music on hold, individual extension menus, and outbound call forwardin. Hundreds of hours of voicemail can be easily managed with the SIPLink IP/PBX SBE. but if you require more space or the ability to record meetings and conversations, it can be outfitted with an optional hard drive.
Messaging
The SIPLink IP/PBX SBE unified messaging capabilities consolidate voice, fax and email messages onto users PCs, laptops, smart phones, and manages them through standard applications such as Microsoft Outlook or Exchange
Conferencing
Unlimited business conferencing rooms make meetings productive and easy to manage. Specified phone numbers direct local and remote users into a managed format. The advantages of the SIPLink IP/PBX SBE
fully digital architecture don't end there. This system is also "video ready" for video conferencing handsets and conference units which will make weekly meetings with branch executives productive and rewarding.
System Features
Softphone Ready
Direct Voicemail Transfer
Call Recording
Incoming Call Routing
Fax To Email
Voicemail To Email
Auto Attendants
Overhead Paging Integration
Handset Paging
Multiple Line Extensions
Direct Inward System Access
Custom Directory Listings
Unlimited Conference Rooms
Long Distance Lockdown
Call Queuing
Detailed Call Records
Detailed Call Reporting
Click To Call